Here is a link for you to send me a payment via paypal.

If you don't currently use paypal, here is a simple and easy way to send me your payment with a credit card.

I never see any of your financial details, it is all securely processed through paypal. Just click the "PayPal Payments" button, and paypal will walk you through the simple steps of completing the transaction.

If you have an invoice number I have sent you, or details about this transaction, please include it in the "Note to Andrew" section of the checkout screen. (30 character maximum)

Thank you for your support,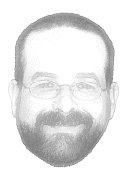 Andrew Stults
Send Andrew Money !!